Prof. Luis Golcher, MSc.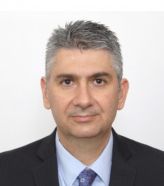 Collaborate in the research and development of computer vision based inspection systems for the manufacturing industry.
 
Address:
IPCV-LAB
Escuela de Ingeniería Eléctrica
Apartado Postal 11501-2060 UCR
San José, Costa Rica
Central America
---
Phone: ++506 2511 2631
Fax: ++506 2511 3920
Email: luis.golcher@ucr.ac.cr
 
Short biography:
Professor Golcher's areas of interest are power electronics, electrical power quality and manufacturing productivity control. He is a 1994 graduate of the University of Colorado at Boulder, majoring in Power Electronics.  He is also President and Owner of GNE CORP S.A, which he founded in 1997 and specializes in the implementation of Manufacturing Execution Systems, Historics, SCADAs. He has collaborated in the training of hundreds of engineers in the area of power electronics and has advised dozens of engineers in solving power quality problems. He has also participated in the automation of more than two thousand industrial processes in Central America, the Caribbean, South America and Mexico; and in the development of BackStaff software, which is an Industrial Daily Management System.